Solar Transformation at Calamvale Central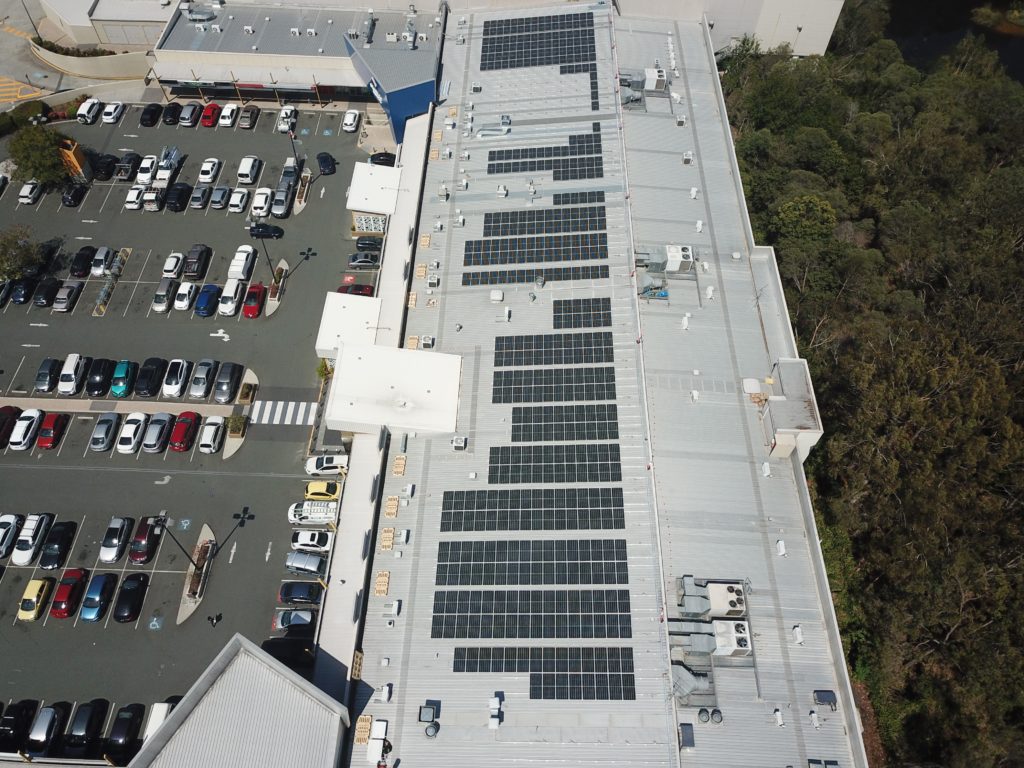 Retail First Pty Ltd and YFG Shopping Centres have engaged OTI Power to install an 850kw PV solar system at Calamvale Central Shopping Centre.
The solar system incorporates over 2,300 premium REC Twin Peak solar panels covering a large percentage of the roof. The 850kw solar system is expected to generate approximately 3,570kWh per day, totalling 1.3 gigawatt annually. This equates to generating enough power to run 150 houses per day.
Commenting on the installation, Retail First's Head of Operations, Mr Bernie Furtado said:
"We're pleased to be leading the way among major retail operators in shifting to renewable energy. While Calamvale Central is our first solar installation, we are committed to reviewing our centres for the suitability of solar systems."
Mr Furtado said that Retail First aims to deliver strategic priorities in a manner consistent with being a responsible and sustainable business.
"We recognise that we have responsibilities to all our stakeholders, including owners and investors, retailers, our team and our communities, as well as a responsibility to the environment in which we operate.  We are responding to this responsibility to deliver solar power, helping us to manage energy costs whilst reducing emissions."
Mr Paul Blake, from OTI Power, said:
"It has a been a pleasure to work with Retail First and YFG Shopping Centres in achieving their first significant solar installation. OTI Power worked in partnership with the respected team at REC Group and SolarEdge. We look forward to providing a positive outcome."
Calamvale Central is a local community shopping centre featuring Woolworths and 50+ specialty stores.  It is owned by YFG Shopping Centres and managed by Retail First Pty Ltd.

ENDS
---
For further information, please contact:
Head of Operations, Retail First Pty Ltd  –    Bernie Furtado            T:  07 3323 8888         or
Head of Marketing, Retail First Pty Ltd –       Bec Gascoigne            T: 0419 792 463.