Play Zone Fun
Discover our new play zone outside BIG W!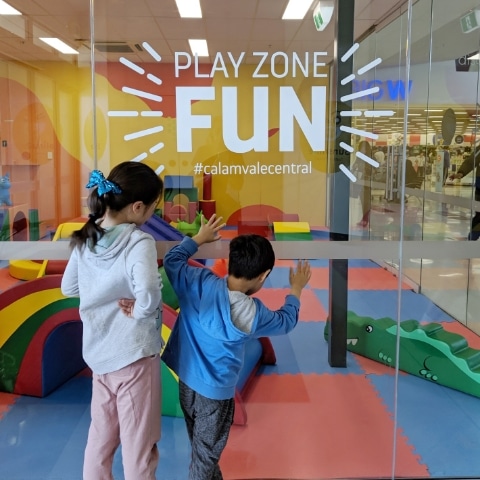 Suitable for ages 0 – 5 years. Open Monday – Friday from 9am – 5pm*.
*Closed on Tuesday mornings until 11am for Physi-Kids.
RULES OF PLAY
Please take care when visiting the Play Zone! This area is for the use and enjoyment of many.
Children must always be supervised.
Please remove your shoes before entering and put in the blue bucket.
Equipment has been designed for children aged 0 – 5 years and is not suitable for older children.
No food, drinks or sharp objects permitted in this zone.
Please take all rubbish with you and place in the bins provided in the Centre.
Centre Management reserves the right to dismiss anyone from the Play Zone who are in violation of these rules.
Please report any damage to Centre Management.
DISCLAIMER: The playground is open during Calamvale Central Shopping Centre ("Centre") opening hours for use. Centre Management does not provide supervision. All children must be accompanied by a responsible adult at all times. Use of this area is at the visitors own risk. The Owner and Centre Management cannot be responsible for any injury caused. In an emergency please contact "000". If you have any queries please contact Centre Management on 3193 9988.