Calamvale Calmly Ready for the Future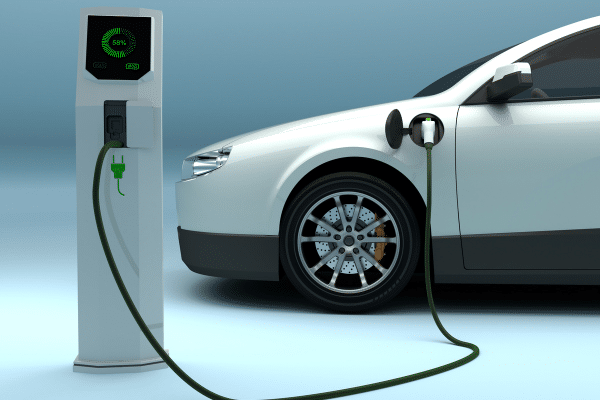 Our new, electric vehicle charging stations have officially launched and are ready for use! You can find them conveniently located in our undercover car park, near the Fresco Supermarket entry.
The electric vehicle revolution is in full swing here in beloved Australia. There has certainly been plenty of hype and fanfare about the many new electric vehicles (EV), their stunning performance, and their quirky new looks that seem to just yell at you – I'm electric! I'm electric!
But the one concern we the general public have is of course, where are the public chargers? And legitimately so – its one thing being able to sling-shot straight to highway speed with nothing but speedy wind noise and a Millennium-Falcon-like whine of the motors. But it's a completely different thing to wonder if you can even top-up your baby when far from home! Those who own an EV presently, are very familiar with scouting out the nearness of public chargers should they want to travel relatively far with their EV. Obviously, this will happen less and less as charging infrastructure increases, however for now, its still a concern.
But there is good news for those who regularly visit Calamvale Central Shopping Centre here in Brisbane, and for those who are now going to! Calamvale is joining the EV revolution by featuring not just one, but five new EV charging bays!
The first of these chargers is one of the latest DC fast-chargers in Europe, and it boasts great features such as:
Three charging cables for three bays
Three plug types (the world standards CCS2, CHAdeMO, and Type-2)
50kW of DC power
Intelligent power management between the plugs
Intuitive touch-screen interface
Charger management by Elanga with world-leading backend facility
The second charger is also one of the latest AC fast-chargers in Europe, and it boasts:
Two charging cables for two bays
Both plugs are the AC Type-2 (which all EVs will accept)
22kW of AC power
Simultaneous charging
Sleek beautiful design, which received the RedDot award
Also managed by Elanga
So, if you own a lovely new EV and want to benefit from Calamvale's many stores, why not sling-shot your way (carefully) to Calamvale Central, pop it on charge, shop 'til you drop, and come back to your EV, charged and ready!
EV CHARGING LOCATION       
Calamvale Central, Undercover Carpark, Near The Fresco Supermarket Entry.